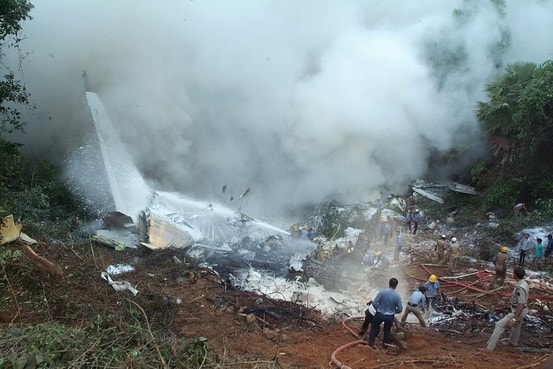 (Image courtesy: Mangesh | yahoo)
An Air India Express aircraft from Dubai overshot the runway while landing at the Mangalore airport and crashed on early Saturday mroning. According to some reports there was a tyre burst, which made it difficult for the pilot to bring the aircraft to a halt.
The flight reportedly had around 160 members on board.
According to Airport official Peter Abraham, high casualty rate is expected.
Firefighters were rushed to the sight and rescue operations were on.
This is one of India's biggest air disasters.